dirty bitches
First and foremost, a shameless self plug. If you are in the SF area, I would like to invite you to a play reading that I am in for the
Hip Hop Theater Festival
. We are scheduled to go on Tuesday, May 10 at 8pm. Let me know whats good in the Yay Area. (and for all of you homies up there, call my celly! I am only there for three days.) I love meeting new people, unless you are psycho, in which in that case, stay away from me and my homies- I know kung fu. Or... Urm.. I got hella huge half Samoan cousins who, together, we would beat you to a bloody pulp. With that said, on with the story...
As you know, phloe and I have a feature show in june at the
UpOn Shop Records
. Phloe will be gone for a week so she wanted to hit all these galleries before she left to support other artists but also in hopes to pass out our own flyers and invite people. She made a list of 12 galleries (yea, man, 12!) she wanted to go out with guns blazing.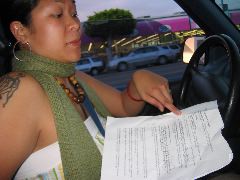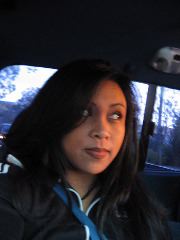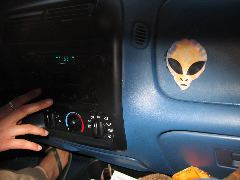 The first two galleries we went to were just too hoity-toity. No pictures were taken there. I mean, it was interesting work but really, not worth documenting for my goofy ass. We were there for a total of 15 mins so to kill time, we headed out to
susina
for iced lattes and this yummy white chocolate berry cake.
And we drove...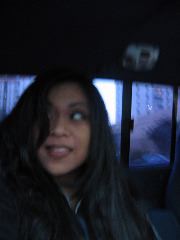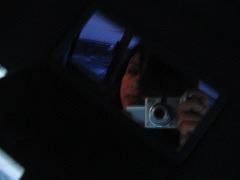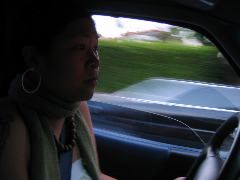 To the merry karnowsky gallery on la brea for the
richard colman
show. Ok, this is more my steez. The paintings were interestingly grotesque. Lots of scenes of violation, rape, and murder in edward gorey fashion. Ok ok, I know you all are thinking "alfie, what the fuck?".. It's like that movie "american beauty" but on lsd and steroids. The cool part of it all was that we got giveaways from swindle magazine and fox clothing. Hot.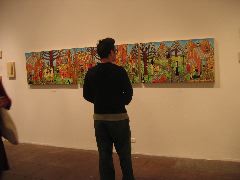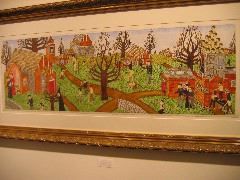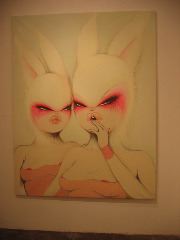 In the same gallery, I saw a huge piece by miss vann. It probably was about 5' by 4.5'. The piece was going for $12,000. Like saucy said," damn, and to think she was just hitting the streets of france with a spray can." yea, can I get a bread crumb?
On with the journey...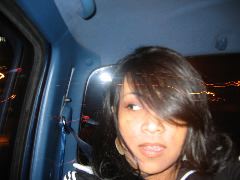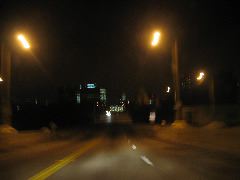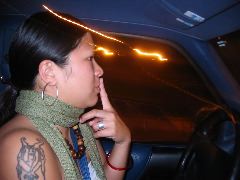 We headed over the 1st bridge towards Downtown LA, to Chinatown.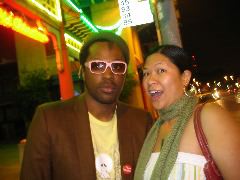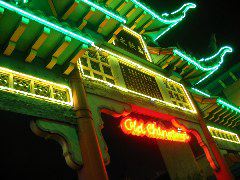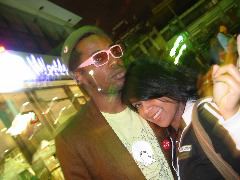 We met up with FroHawk Two-Feathers of the band, F&D. But in the sake of cutting down my type time, we shall call him umar. Umar has been showing his work in the art scene for a couple of years now. He was part of the munkee king's the funny club show. Now if you know me, I love urban art and I love toys so this was definitely something I was excited to see.
And I bumped into some friends...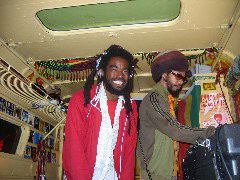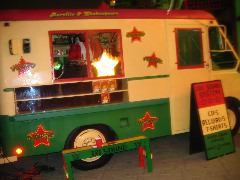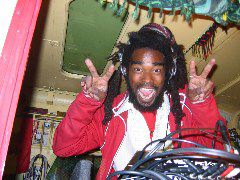 Meet shakespeare and aurelito of I & I sounds. They converted an ice cream truck to be this mobile dj set up. They parked right in the courtyard and played hella reggae, dancehall, and dub. Oh man, I bummed off a cigarette and just danced outside underneath the stars and paper red lanterns.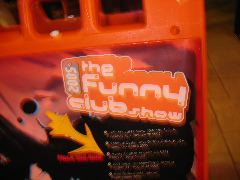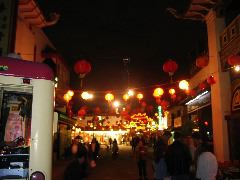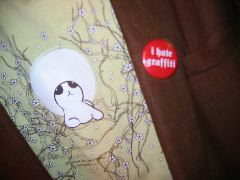 That last pic is a shirt from umar's clothing line. Buy one. They are cute.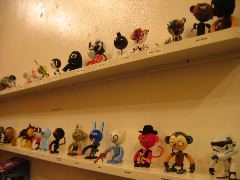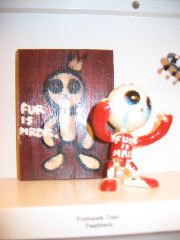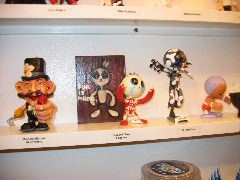 The second and last are pics of umar's piece. Remember, "fur is mrdr."
(by the way, now I am on the phone while I am typing this so I apologize for the typos and grammatical errors.)
So we leave the chinatown party and head to downtown la to transport gallery for the
buffmonster
show.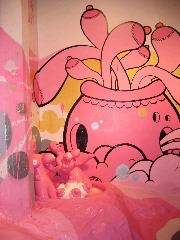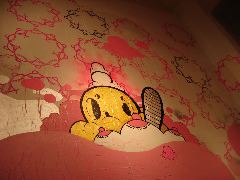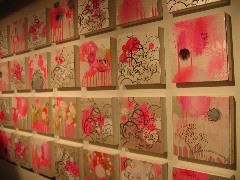 Lots of nipples and lots of pink. Like buffmonster, he has a fixation on nipples. I have a nipple fetish too, mainly my own.
Place was hella packed. By this time it is 11pm and we looked at our list. We made it to 5 outta 12 galleries. Oh well, it was a noble try. We headed to UponShop Records for their opening.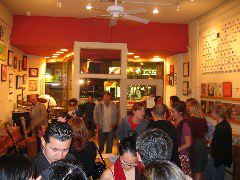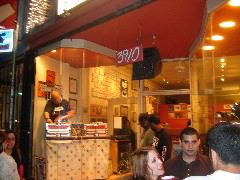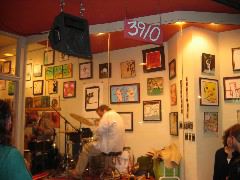 So this is the place we are going to have our show in june. A dope art space/record store. The store front is where the djs are going spin. (sorry, still on the phone. Not much to say.)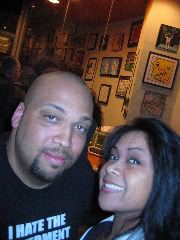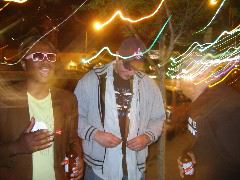 Umar joined the festivities. Which is dope cuz where ever umar shows up, the party starts. The res of the night consisted of freestyling on the street, drinking red stripe while hollering at cars, boom chicka bow bow music, and the term of the night--- "dirty bitches."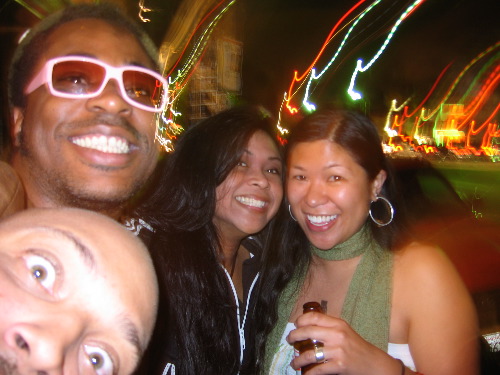 Oh my...