my sister and i went to randy's house in West Hollywood to meet Jakey and to play with Marco.
Marco is a brown and black dapple dachsund, and Jakey is a wheat-colored wire-haired dachsund owned by the landlords.
Jakey is a cutie!! he so looks like a rockstar!
Typically, you are not supposed to have them stand too much because it is bad for their backs but Jakey would do anything for a treat!
I think this pic is adorable. Anna owns Blue, which is Marco's brother and you can tell Marco can smell is brother's scent.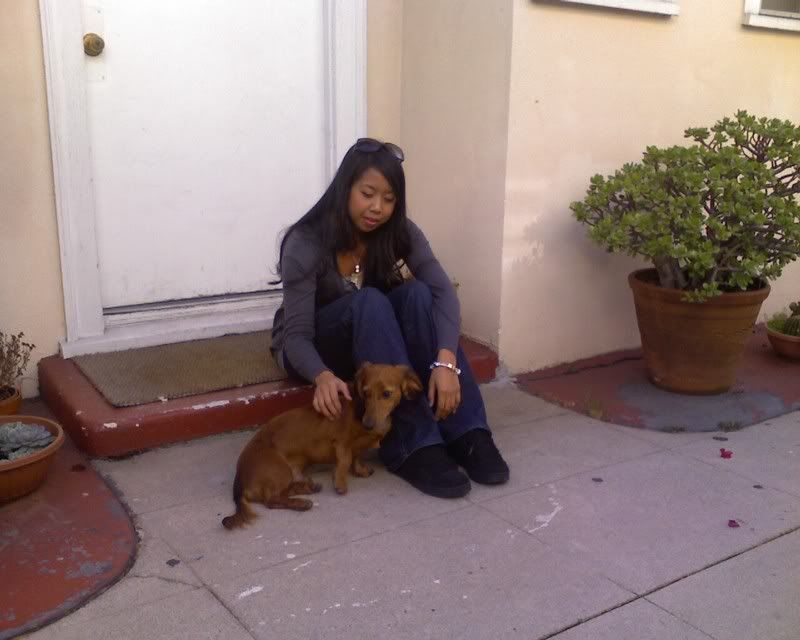 Saturday, Blue and Marco has a puppy play date. More pics to come.
i want a dog. =(