i can't believe that it has been almost two months since the
studfinder
show. things have been rolling since then. i have done group shows here and there, have been live painting at multiple venues, even taught an art afterschool program for kids.
things are rolling. i can't complain. i do pray for each day a stable flow of work so i have no future financial worries. a day of me not working is not a day off. i have to remember that but what i get out of working on my own, and with clients i believe in and projects i get excited on is beyoooooond words.
i really love my life and i believe i am doing the things i am called to do.
so enough of me yack yacking away, let me show you flicks from the first studfinder show.
studfinder is phloe's own art organization. not only will she be promoting her art but she wants to also produce and curate shows under the studfinder name in case you don't know what a studfinder is, it's a tool that detects where the strong points of a wall are so that you may drill holes and hang art. plus its a word play on how we ourselves were looking for our own studs (male counterparts.)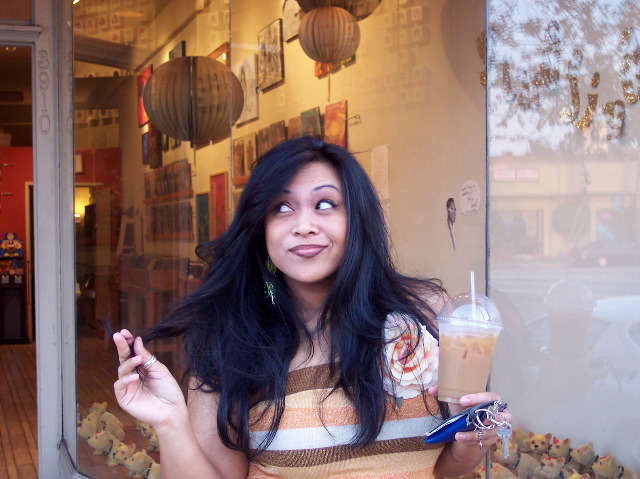 this picture is taken by my friend, art. so people were not there right when the doors open at 7pm but what do you expect? we were on cp time. but before we go into that,let's go a couple of nights before hand.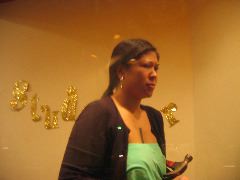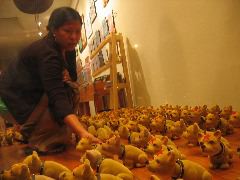 so as phloe deligently work, putting the army of dogs together...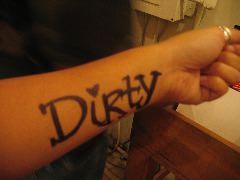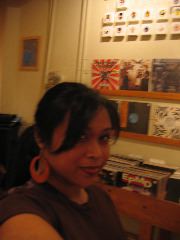 i wrote on myself and took pictures of my delerious 3am self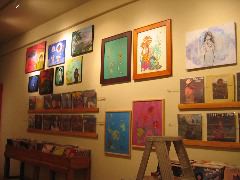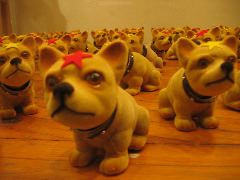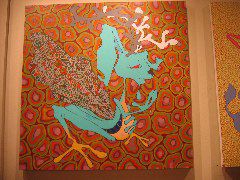 but hey, i have done work. installing art and hanging those paper lanterns was not as easy as one thinks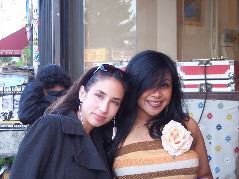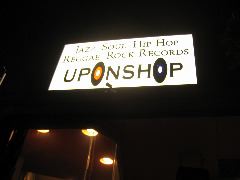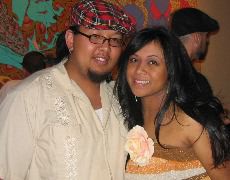 but once it started, all of my beautiful friends came through...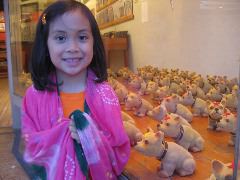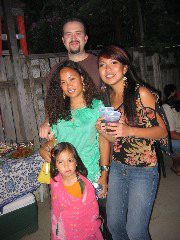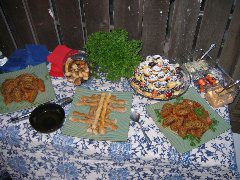 even
the moopie
rolled thru. mitzi was kind enough to cater the shindig. her friend who is a chef hooked us up with beautiful organic, vegetarian set up. but if look at the picture in the middle,
the moopie's
face is one of distraught as she picked up a candied fruit and placed it in her mouth. she didnt like it and her mom made her finish it.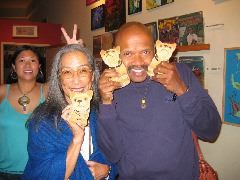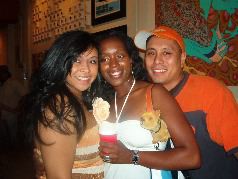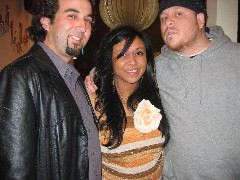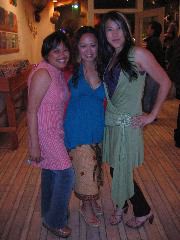 you can see more of the pics at my gallery by clicking
here
and
here
...
you can also check out azul's pics from the night by clicking
here
. we are on pages 3-5
thank you all who rolled thru. i was an awesome night for us and we look forward to doing more in the future. next show is in august to stay tuned.